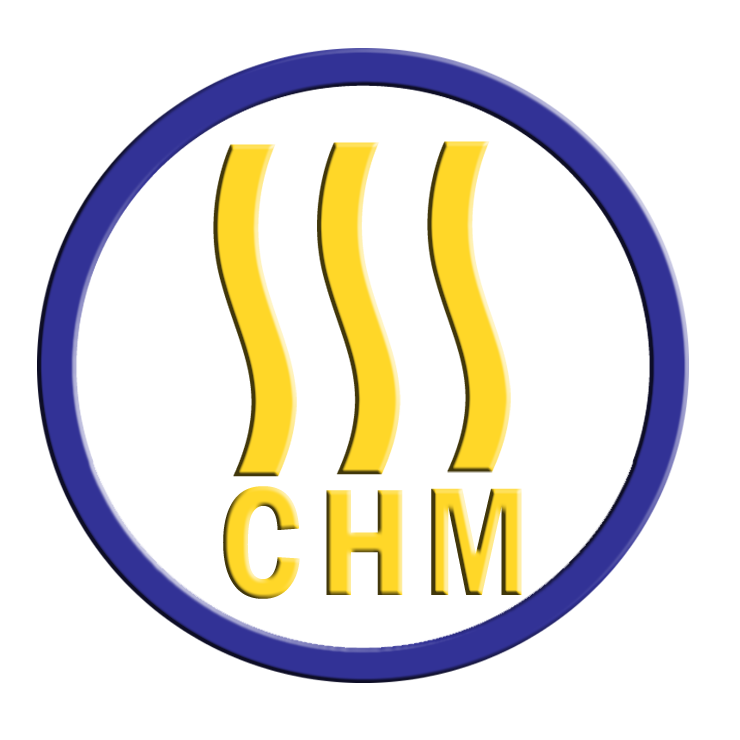 Cargo Heating Management
Cargo Heating Management Service aims to optimize boiler consumption on cargo heating through proper planning and monitoring of cargo heating operations onboard to assist the vessel staff and voyage operators.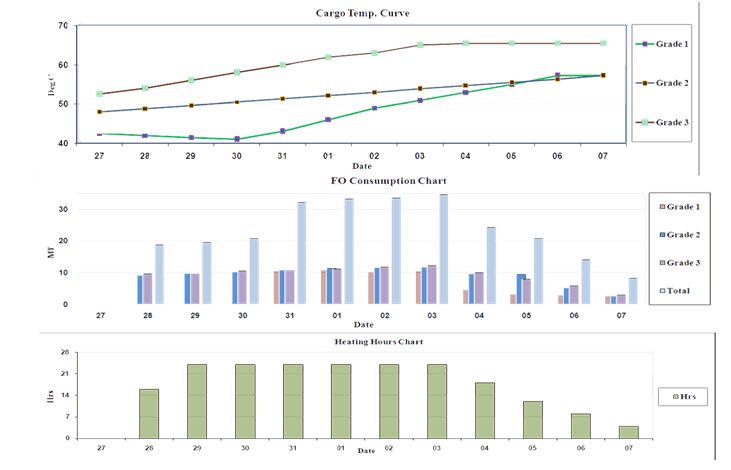 This service optimizes shipboard boiler consumption required for cargo heating through planned heating schedules in order to minimize heat losses and corresponding bunker consumption with charter party heating instructions compliance. A unique application Etherm is used to devise a comprehensive voyage specific Cargo Heating Plan suggesting optimum boiler load, condensate temperature, heating schedules, consumption for vessel guidance.
The plan acts as a tool against which performance of the vessel is assessed on a daily basis by our team through "Noon Report" which makes timely alerts and pain points remedy possible. The service guarantees fuel savings up to 20-30% on boiler consumption for cargo heating of any voyage and ensures that cargo quality is never affected due to over or under heating.
Insight
Assessment: Pre fixture estimates for basic P/L overview and decision-making.
Planning: A comprehensive cargo heating plan upon voyage fixture is prepared and sent to the vessel for implementation.
Professional Advisory: Recommendations by our experienced Analysts and mariners assist vessel staff in troubleshooting and minimizing boiler consumption on cargo heating.
Close Monitoring: Monitoring of cargo heating efficiency by Man machine combination to deal with deviations from plan and unforeseen conditions on daily basis.
Timely Decision Making: Periodic reporting helps management in taking crucial decisions to check any negative trends and identify best and worst performer(s) in their fleet for corrective actions.
Benefits
Standard Operating Procedures and Planned heating schedules, helps to further streamline the activities onboard.
Better compliance with Charterer Heating Instructions.
Objective Monitoring helps to avoid any dispute arising due to over/under heating and invalid Boiler consumption on Cargo heating.
Supplementary voyage specific heating instructions along with suggested routine checks for guidance avoids damage to steam plant and corresponding costs.
Cargo heating during adverse weather/HRA/SECA/ECA transit is generally avoided.
Direct costs and man-hours incurred in the running and maintenance of steam plant is reduced.
Time spent on steam plant reduces significantly and the ship staff can focus on the safety of navigation and other tasks.
Reduces GHG substantially, which helps in protecting our planet earth.