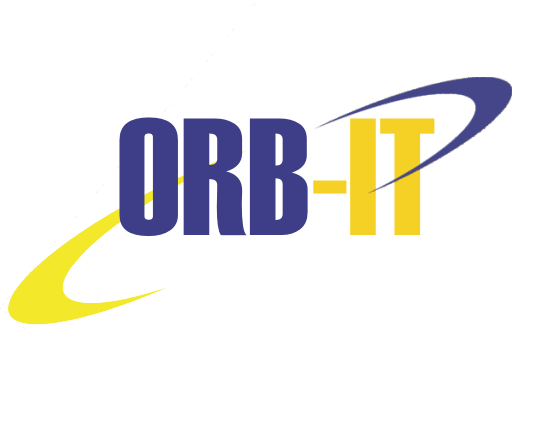 Oil Record Book Intelligent Tool
Since the ancient times, human being have displayed a keen interest in arithmetic calculations and have utilized basic "What is available" resources to suffice the purpose. Similarly ORBIT is developed for assisting vessel staff in smooth calculation and recoring with concrete validations to ensure error free ORB entries. ORBIT, a maritime software application, developed by Blue water is aiming to enhance efficiency on board while demonstrating compliance with requirements to the Electronic Oil Record Book. The concept of the ORBIT is to provide a paperless solution for efficient record keeping as it is focused on preventing vague entries, incorrect ORB format and code mismatches. This innovative software aims to contribute towards making oil record entries safest, greenest and most efficient. Blue water has developed an IMO-compliant oil record book that eliminates the chance for administrative errors, ensures accuracy and accountability in record-keeping, and is easily auditable both on board and ashore.
Insight
User Interface and Screen layout similar to paper-based logbook making entry easy and quick.
Authorization by senior officers for entries.
Maintains Quantities Log of each IOPP tank.
Automated validations against previous entries, tank and equipment capacities to ensure error free entries.
User-defined permissible quantity limit for each IOPP tank.
Standardized reporting and remarks.
Consumption Entries for Oil Fuel tanks.
Designed using MARPOL and the MEPC68/9 guidance.
Any changes in the Legal and Regulatory Marine Environment are immediately incorporated into ORB-IT without any financial burden.
Data Security and Integrity.
Maintenance and Support plan.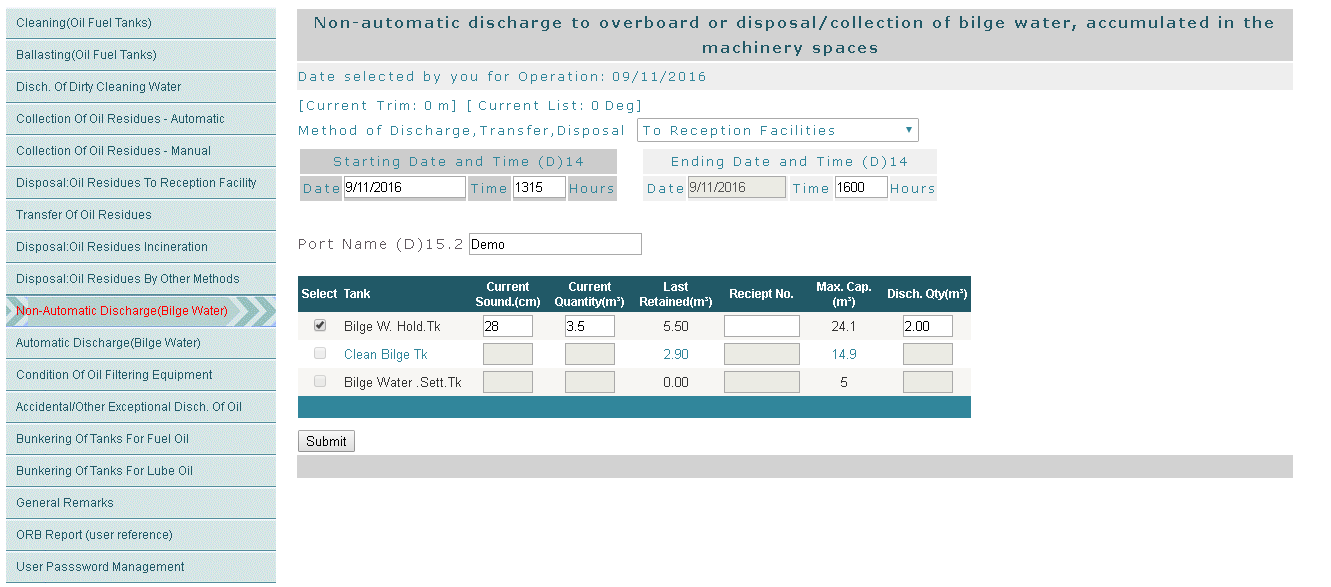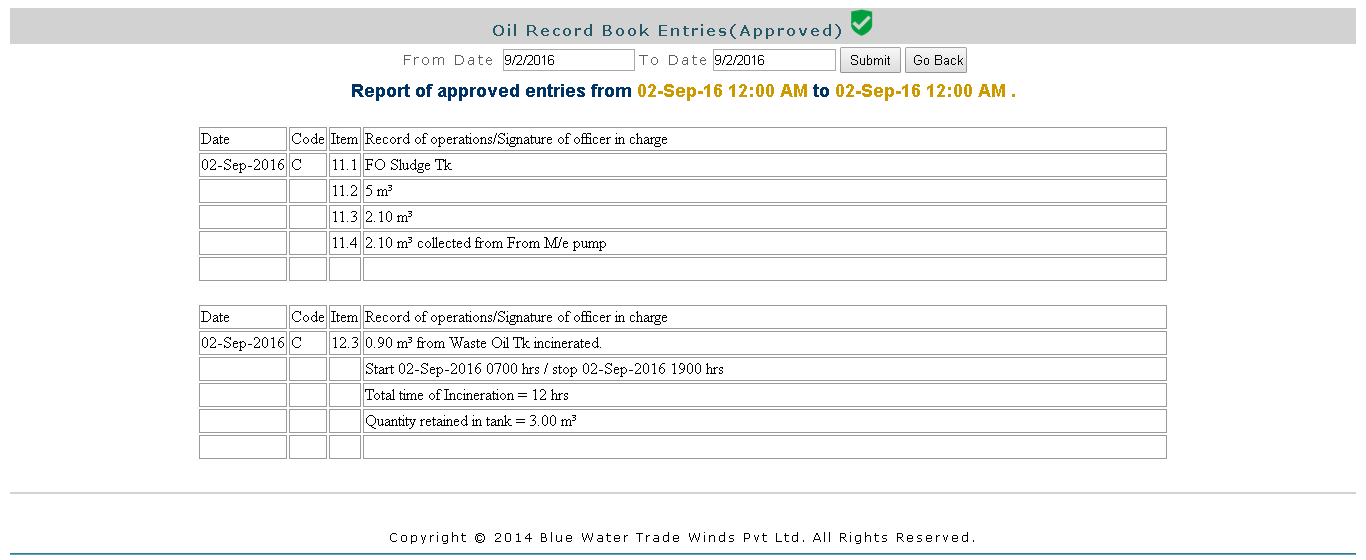 Benefits
Paperless Solution and efficient record keeping.
Avoid detentions and delays due to vague entries and mistakes.
Cut down the man-hours required for the maintenance of Oil Record Book Entries.
Ensure Transparency and Accountability.
No chance of the oil record book data missing on board.
Extensible framework enables ORB-IT to be fully customizable and flexible.
Accuracy and Precision by reducing the likelihood of data entry errors.
Historical ORB records retrievable with no timeframe limits.